Lifestyle
6 Guest Room Remodelling Ideas That Are A Hit Yet In Your Budget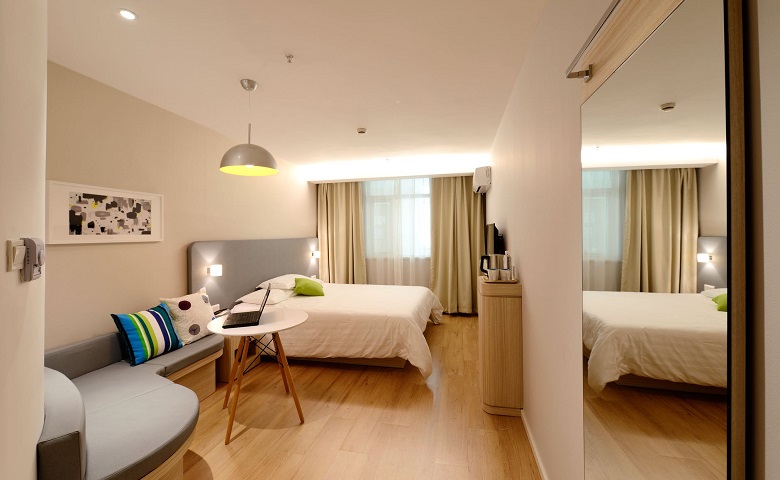 Most of your home renovation projects revolve around remodelling your living room, bedroom or bathroom. The guest room is often the most neglected areas of every household. The frequency of their usage is certainly a factor behind this negligence, but you certainly can't deny the importance of an up-to-date guest room.
In case you are short on budget but have some guests coming to your town in a few months, you can certainly surprise them with a small makeover for their room by using the following tips:
Start with the walls and the floors
Changing the wallpaper or the colour of the walls is the easiest as well as an affordable way to pep-up your guest room. Go for soft patterns or neutral hues to make the room appealing for every personality. If you think getting the room whitewashed is not required, you can try to change the flooring or the carpeting. A new carpet is enough in itself to give a makeover to the room. If you feel the carpet just needs cleaning, you can call in professional carpet cleaners. Even a warm rug can create a homely environment for the guests.
Change the fabrics
New curtains, bed sheets, pillow covers and comforters can add glamour to any room. This will surely create a lively ambience for your guests. In case you are not willing to spend too much, you can also use your creativity and mix and match some interesting colours. Use vibrant hues like green, red, yellow, blue and orange to fill the room with positive energy.
Get additional wardrobe or storage space
If your guest room doesn't have a wardrobe or adequate storage space, it is better that you get one for your guest room. Nobody likes to live in a suitcase even if it is just for a day and you would certainly not want your guests to do so. In case you are not willing to invest in new furniture, you can shift some from your own bedroom. While you do this, don't forget to put fresh toiletries and towels in the closet. Your guests will surely appreciate this gesture.
Build additional bathroom
If the guest room doesn't have an attached bathroom, you can get it built if there is no space constraint. This will ease the guests as they won't have to walk down the hall to use a bathroom. Place the toiletries as per the taste of the guest to make them feel special. This will also relieve the other bathroom in case you have several guests coming over to your place.
Add other utilities
 In addition to the basic bedding and wardrobe, your guests may need several utilities such as tv unit, radio, reading lamp, flowers or recent editions of certain magazines. With these small additions to your guest room, you can certainly increase its utility for the guests. In fact, a great way to improve your home is to perceive yourself as a guest and add all the small things that you would like to have in your room.
Creative art decors
 To lend the guest room an aesthetic touch, try and fill it with unique and artistic pieces. Use corners to add artificial plants or flowers or use old or use rustic wood boxes to add to the room décor. This is sure to make the room look lot better and innovative.
All these home improvement ideas don't need much investment but just a dash of creativity. You can implement them all by yourself in a day or two.