Technology
The Fundamentals That Any Quality Website Needs To Rank Well Online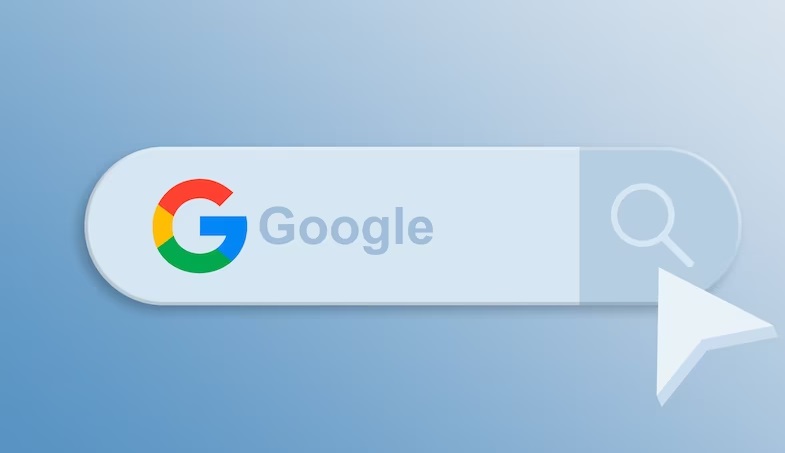 Repeat after me: "Having a pretty website is not enough to succeed online." Today, many modern business owners make the mistake of assuming that the aesthetics of their website is the 'be all and end all'.
Yes, having an attractive website with a well-branded design is important – but there are many other vital components that must not be ignored.
In this article, we're going to share the fundamentals for a high-quality website bound for the top of the rankings! If you want your website to have the best chance at actualizing its potential online, read on and we'll tell you what you need to know…
Create awesome content
Content is the backbone of your SEO campaign. Without awesome content, your SEO will be limp and useless.
The language you use on your website is important to draw your potential customers in and nurture them towards spending their money with you!
The content you share is also critical in helping the likes of Google figure out who you are, what you are about, and whether or not you are worth listing in a SERP (search engine results page).
Content so good you could EEAT it!
Google is looking for the following things in website content:
Expertise
Experience
Authority
Trust
You must create unique and engaging content that can effortlessly communicate the above.
The appropriate keywords
Keyword research is a critical component of content creation and onsite optimization. You must figure out what keywords your ideal customers are typing into Google and then build your content around those keywords and queries.
Just remember, don't stuff the keywords needlessly or unnaturally. Your content must be organic – in every sense.
People-first > SEO friendly
Remember, always put your audience first, but don't neglect your SEO either.
Make it easy to read.
Again, don't overuse keywords needlessly.
Keep it short and sweet.
Utilise subheadings.
Use bullet points (see).
Adopt visual assets
Use images, video, and infographics to not only make your website design more visually appealing, but to also create more opportunities to give your SEO a boost.
36% of consumers prefer visual search when shopping online.
Always accompany visuals with optimised alt text.
Compress images and videos to reduce page load times.
Don't over-use imagery for the sake of it.
Make images (especially infographics) shareable.
Optimise your title tags
Create accurate and well-optimised title tags to build context. What is the purpose of each page and what information will users find there when they visit?
Write flawless meta descriptions
A meta description is the little body of text that accompanies a website link in SERP (search engine results page). Not only should you stay within the recommended character limit (160-characters), but you also want these descriptions to be concise, catchy, and alluring.
It's all about those click-through rates!
Don't neglect Geotagging if you're a small, local business
If you are a small business that relies heavily on local business, optimise your pages for local SEO (e.g., local citations and NAP info, local keywords, and connecting / link-building with local businesses and organisations).
Improve your website loading speed
People don't want to sit around and wait for a website to load; they want to get to the information they need as quickly as possible.
Contrary to popular belief, page load speed is a ranking factor in Google – but more importantly, it helps to improve the UX (user experience).
Mobile first!
Another critical factor is ensuring that your website is mobile-first optimised. The fact is, a significant amount of search engine users will be searching on a mobile device. As such, if they click on your website and the design is unresponsive, they're highly likely to abandon the search and head to one of your competitor's websites.
Tidy your URLs
While including your keywords in your URLs / slugs isn't as important as it once was (Google is forever changing its algorithm and ranking factors), it is still a factor – and an aesthetic one at that.
Keep your URLs tidy, as short as possible, and include clear information about each page.
Master the internal linking game
Internal linking is hugely undervalued. In essence, whenever the opportunity presents itself, create a link to another relevant page within your website.
So, for example:
"If you have any questions for us, please feel free to contact" – There's an opportunity to link to an FAQ page and your contact us page.
It's also great to create great synergy between all of the posts on your blog.
When you master the internal linking game, you'll be improving the overall user experience, while also adding further value by directing users to all of the information they need – especially when they did know they needed it.
Conclusion
This is just the tip of the iceberg. There's a lot more in the way of technical SEO that must be factored into your onsite optimization. However, the above examples should give you a clear idea as to the importance of onsite SEO, and what a well-optimised website will look like.
If you're reading this and you now feel overwhelmed by just how much work is involved, don't stress; hire an SEO company in Melbourne to do all the hard work for you. SEO is a complicated beast and there are many, many important factors that go into strategizing a digital marketing campaign bound for success. However, with the right support, it can be effortless.