Lifestyle
Christmas Eve Night Mass Experience in Melbourne Churches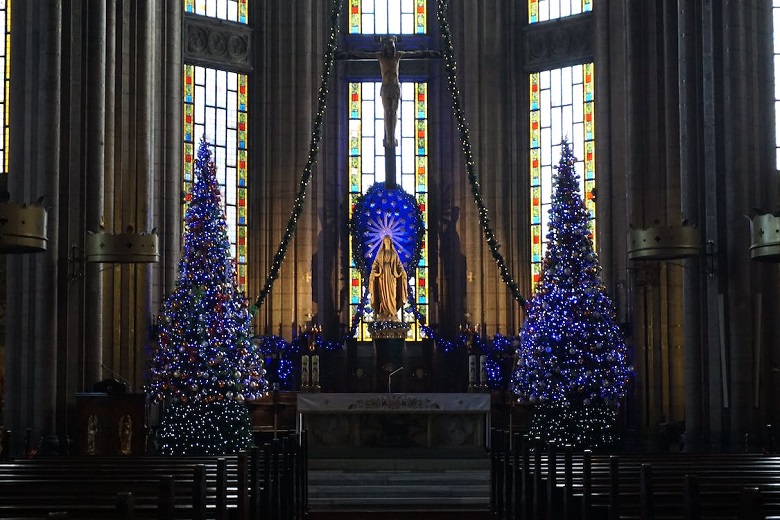 You might be wondering how you are going to experience this Christmas 2022 Eve. Obviously, Christmas days are really a great moment in everyone's life, especially for the people in the Christian community. Even more special moments you will experience at Christmas Eve Night Mass. It's not about the day to celebrate, you should be with all the prayers, as Jesus Christ is coming home. After 4 weeks of fasting, the day has come true, Xmas day and starting the day with evening masses from a Church in Melbourne will be a blessed experience for sure.
Start your Christmas celebration with a Holy mass
As you know Christians of many kinds and a Christian community with many divisions in it. Prayers will be different because Christmas is celebrated by everyone. Obviously, each Christian community will be reflecting a positive impact on everyone's life. As per the latest statistics of Melbourne, it is reported that 23.8% of people are currently affiliated with Christianity.
Many big even management is conducting Christmas eve campaigns. Certainly, most of the events are happening at the midnight and the celebration goes on till early morning. Before that, you might have met with Santa during Christmas carol and collected sweets from the Xmas pappa. Christmas recipes are something that everyone loves to taste. During this auspicious occasion, everybody starts the same with a one-minute prayer. Because it's Jesus's day and he has been born to light up the world with love.
Churches will be decorated with cribs, stars and with Christmas trees. Not only the churches, even though, but all the houses will also be decorated with Christmas decorations like stars and trees. As everyone is welcoming their lord Jesus christ on this day to remain blessed throughout the year.
Sharing is Caring and that should be your Christmas day
With a lot of traditions and costumes everywhere, the Christmas celebration always brings a unique identity all around. You should've been rich or from a poor family, besides, you should know how your neighbours are celebrating the day. If they are rich or poor, celebrate together, as your Jesus Christ is coming home to bring you peace. Share the peace and stay blessed and that is what god expects from you before he reaches your home.
Always do the best for others and spread the peace, not just on Christmas eve or Xmas day. God is visiting us not only on Christmas eve or on Christmas day. He is everywhere and always watching us and start your day with a prayer. Even if it's a Christmas day, you got beautiful churches in Melbourne, start your Xmas even with a holy mass from your blessed church and make your days memorable.
Conclusion
Hope you are planning for your Christmas day 2022. Share your experience by writing to us and being refreshed with our upcoming beautiful updates.