Nature
Flemington Markets Sydney NSW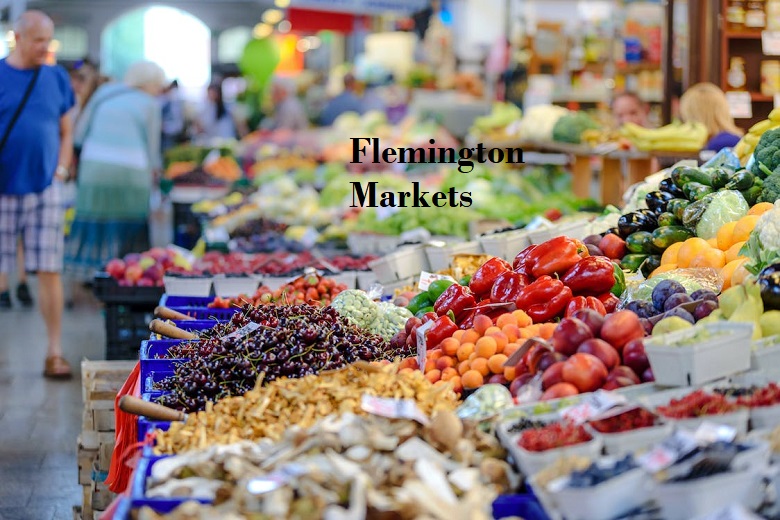 Flemington Markets is a bustling and vibrant hub of activity in the western suburbs of Sydney, Australia. A go-to destination for locals and visitors alike, the markets offer a unique shopping experience that is hard to find anywhere else in the city. This sprawling marketplace is home to a diverse range of vendors and stalls, with a wide variety of fresh produce, clothing, homewares, and other goods on offer.
History of Flemington Markets
The Flemington Markets have a rich history that dates back over a century. The original market was established in 1913 in the heart of Sydney's CBD, but it soon outgrew its location and was relocated to its current site in the suburb of Homebush West in 1975.
Over the years, the market has undergone many changes and expansions, with new buildings and facilities added to accommodate the growing number of traders and customers. Today, Flemington Markets is one of the largest and most popular markets in Australia, attracting thousands of visitors every weekend.
What to Expect at Flemington Markets
Flemington Markets is a vast and sprawling complex that covers over 16 hectares of land. The market is divided into different sections, each with its own unique character and offerings.
On Fridays, the market operates as a fresh produce market, with traders selling a wide variety of fruits, vegetables, and flowers. This section of the market is popular with local chefs and restaurateurs who come to stock up on fresh ingredients for their kitchens. The produce on offer is always of the highest quality, with many vendors specializing in rare and exotic fruits and vegetables that are hard to find elsewhere.
On Saturdays, the market transforms into a bustling flea market, with traders selling a wide variety of items including clothing, accessories, homewares, and other goods. This section of the market is popular with bargain hunters and collectors who come to search for unique and interesting items at affordable prices.
On Sundays, the market operates as a mixed market, with a combination of fresh produce and general merchandise on offer. This is the busiest day of the week, with thousands of visitors flocking to the market to do their weekly shopping, meet with friends, and soak up the lively atmosphere.
Throughout the market, there are many food vendors and stalls selling a range of international cuisines, from Chinese dumplings to Turkish kebabs. The aroma of sizzling sausages and barbequed meats fills the air, tempting visitors with the promise of a delicious meal or snack.
The market is also home to a number of specialty stores, including butchers, bakers, and delicatessens, that offer high-quality meats, cheeses, and baked goods. These stores are popular with shoppers who are looking for premium products that are hard to find in regular supermarkets.
In addition to the regular market stalls, there are also occasional events and festivals held at Flemington Markets throughout the year. These events showcase local talent, food, and culture, and provide a fun and entertaining day out for visitors of all ages.
Getting to Flemington Markets
Flemington Markets is located in the suburb of Homebush West, which is about 16 kilometers west of the Sydney CBD. The market is easily accessible by public transport, with regular trains and buses stopping at Flemington Station, which is just a short walk from the market.
There is also ample parking available on site for those who prefer to drive. However, visitors are advised to arrive early to secure a parking spot, as the car park can fill up quickly on busy days.
Tips for Visiting Flemington Markets
Sure, here are some tips for visiting Flemington Markets in Sydney:
Arrive early: If you want to avoid the crowds and find the best bargains, it's a good idea to arrive early. The market is open from 6 am to 1 pm on Fridays and from 8 am to 4 pm on Saturdays and Sundays.
Bring cash: While some vendors may accept credit or debit cards, it's always a good idea to bring cash. This will ensure that you can make purchases from all the vendors without having to worry about payment methods.
Dress comfortably: The market is spread out over a large area, so wear comfortable shoes and clothing that will allow you to move around easily.
Be prepared for the weather: The market is open rain or shine, so be prepared for the weather conditions. Bring sunscreen, a hat, and a rain jacket or umbrella depending on the forecast.
Be open to haggling: Many of the vendors at Flemington Markets are open to negotiation, so don't be afraid to ask for a better price, especially if you are buying in bulk.
Try the food: There are many food vendors and stalls at the market selling a variety of delicious cuisines. Don't be afraid to try something new and sample the local flavors.
Respect the traders: Be respectful to the traders and their products. Avoid damaging or knocking over their displays, and always ask for permission before taking photos.
Plan your visit: Check the market's website or social media pages for information on upcoming events, promotions, or new traders. This will help you plan your visit and make the most of your time at the market.
By following these tips, you'll be sure to have a great time exploring all the sights, sounds, and flavors of Flemington Markets in Sydney.