Technology
Printing Overseas? Why you should be using an Australian Printer instead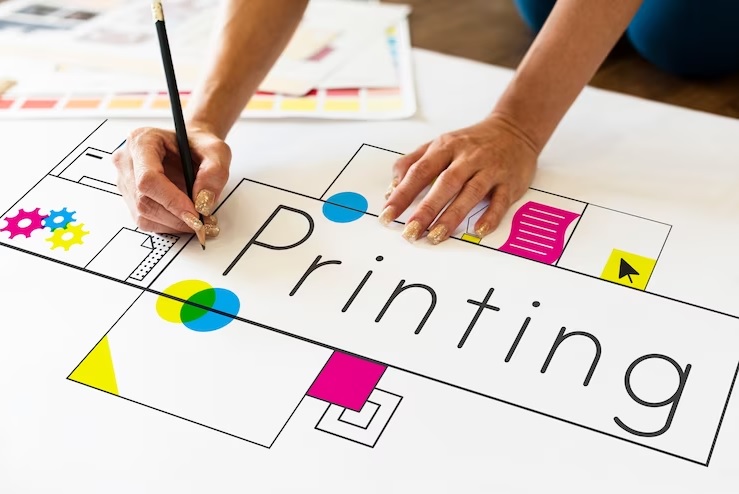 What constitutes an Australian Printer?
A printer based in Australia is responsible for producing printed materials within the country's borders. Plenty of suppliers when selling in Australia claim to be an Australian Company… often they are foreign drop-shippers !
A good Australian Printer is experienced in printing and have access to the best quality materials available to ensure that your work is produced to a high standard. This is important when considering overseas printing options, as it can often be difficult to guarantee that you will receive exactly what you ordered.
Benefits of Using an Australian Printer for Businesses
When choosing to have your materials printed, there are many advantages associated with using an Australian Printer. These include:
Cost savings
Printing in Australia often works out more cost-effective than overseas printing options due to the reduced lead time and the fact that most Australian printers offer competitive prices.
Local Knowledge and Instant Service
With the experience of working in Australia, Australian Printers know what works best for the market and how to get your products perfect. There are no time delays, your support and print time will be faster, you will get the quicker and best service, and your purchase completed in a more timely manner (And in Australian Dollars !)
High quality
As mentioned before, having access to the best materials available ensures that you will receive an outstanding product every time.
Environmental benefits
With most of their supplies sourced locally, Australian printers work hard in minimising their environmental impact on Australia's environment.
Overview of the Different Types of Printing Services Offered by Australian Printers
Australian Printers offer a variety of services to their customers such as digital printing, offset printing, large-format printing, and laser engraving. Depending on the type of material you are wanting to print, Australian Printers can provide the best solution specialising in your specific needs.
Digital Printing
Digital printing is often used for shorter-run jobs and for producing customised pieces, such as business cards, a short-run magazine or invitations.
Offset Printing
Offset printing is ideal for larger runs as it produces quality results in a timely manner and at a lower cost than digital printing
Large Format Printing
Large-format printing is often used to create banners and posters and can be used for both indoor and outdoor signage.
Wide Format
Wide format printing is a cost-effective way of creating large-scale prints. This type of print can be used for trade show displays, outdoor signage, or vehicle graphics.
How to Choose the Right Australian Printer for Your Business
Not all Printers are the same or right for you ! It's important to choose the right printer for your job. Here are some questions you should ask a potential Australian Printer to make sure that they are the best fit:
What type of printing technology do they use?
How long have they been in business?
What print services do they offer?
Do they have a portfolio of work that they can show you?
What kind of customer service do they provide?
How long will it take for them to complete the print project request and what is their turnaround time?
What are their rates and payment terms?
Do they have helpful and friendly staff to assist you ?
Do they have any special deals or print discounts being offered?
Can they handle the size of your print job?
Do they have any environmental certifications or commitments?
Delivery Method and TimeScales
Print Reputation and Published Reviews
These questions will help you find a printer with the technology, capabilities, and customer service that is best suited for your needs within the Australia Printing Industry. With the right Australian Printer, you will be able to create high-quality prints and projects that are sure to impress potential clients. Make sure to research and compare different printers in order to make the most informed decision.
Another great way to find a reliable printer is by word of mouth. Ask around within your own industry and social network, or even look for reviews online. People's recommendations are often more reliable than any advertisement and can be a great way to ensure that you are getting the best quality service for your money.
Printing Industry News can also be a good source, though they can be tainted by Sponsorships and Paid advertising.
If in Australia – use an Australian Printer !
In summary, partnering with a reliable and experienced Australian printer can provide businesses access to cost-effective and high-quality printing services. Furthermore, by conducting due diligence when selecting an Australian printer and checking delivery timescales, businesses can ensure that their orders are completed to the highest standards and meet their expectations. As such, choosing an Australian printer can provide businesses with the printing solutions they need to succeed. Stay refreshed with amazing upcoming articles.