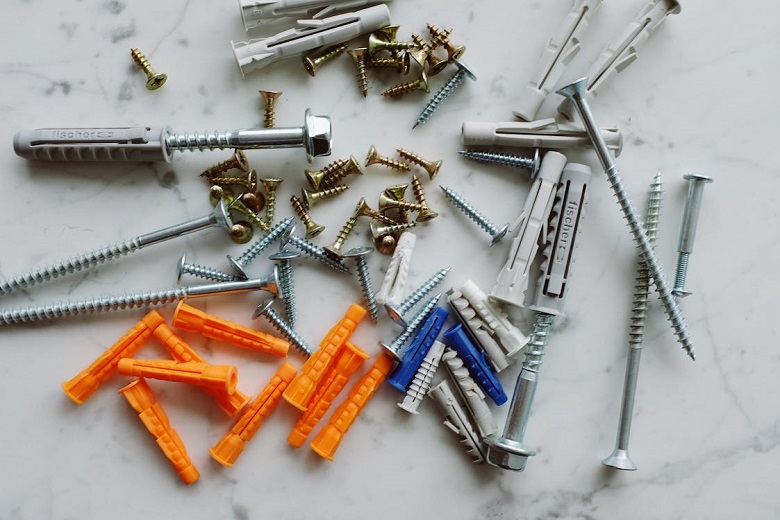 Screw Fasteners obviously, you might have seen it, but not sure how it is important. A fastener is a  tool that rigidly connects or affixes two surfaces or objects together. It can be a non-permanent or permanent mechanical tool.  You can use these screw fasteners according to your requirements and needs. Non-permanent fasteners can easily be removed can and are easy to operate.  It is removed without damaging the joined materials. Permanent fasteners are designed in such a way as to give you a secure fix. It also gives a long-lasting form of secure connection. The removal of permanent fasteners might require substantial force and is quite hard.  When you remove these, it might damage the connected surfaces.
Type of screw fasteners
There is a wide range of fasteners are available in the market. It includes screws, nails, nuts, bolts, and washers. These screw fasteners come in different sizes, types, and configurations which are used for building, fabricating, and configuring a variety of products and industrial equipment. Check below various types of screw fasteners which you can use and apply according to your need.
Threaded Fasteners
Threaded fasteners are among the most common types of fasteners which can be installed and uninstalled as needed. These are used for assembling components due to their ease. Check below the three main types of threaded fasteners and their uses.
Bolts:  These usually are s hex heads and are threaded on the other which are generally used in conjunction with a nut to hold them in place.
Screws:   screws have a head on one end and a thread on the other just similar to bolts  But screws are usually used to screw into an internally threaded hole. There are many different types of screws are available. You can choose such as Cap Screws, Machine Screws, and Woodscrews, and now it's available online at scrooz fasteners.
Studs:   These are threaded on both ends and used to join two components with internally threaded holes together.
Types of Threaded Fasteners
 Setscrews –  Setscrews usually feature a hexagonal head.  These are entitled with a thread and can be used either in conjunction with a nut or in a threaded hole. Setscrews are threaded up to the head.
U-Bolts –  You can simply attach round subjects with these U-bolts. You can simply use it to attach objects such as pipes and tubes to a wall or other surface.
Wood Screws – These screws are used in wood and are shaped as smooth shanks and tapered points. it comes in different head shapes such as Philips, Slotted, or Pozidriv.
Machine Screws – Machine Screws are used with a nut or tapped hole and Thread Cutting Machine Screws are also available.
Self-Tapping Screws –  These screws are used in sheet metals and are known as self-tappers.
Socket Screws -These head screws are fastened using an Allen key and come with different head shapes, such as Button, Socket Cap, and Countersunk.
Grub Screws – Grub screws are a special type of screw that usually are used to prevent movement or rotation between two parts.
Stay updated with Australia Time Now for yet another informative idea. Share your view on Screw Fasteners and how it brought beneficial to your work.