Travel
Recommendations for tourist attractions when the holidays arrive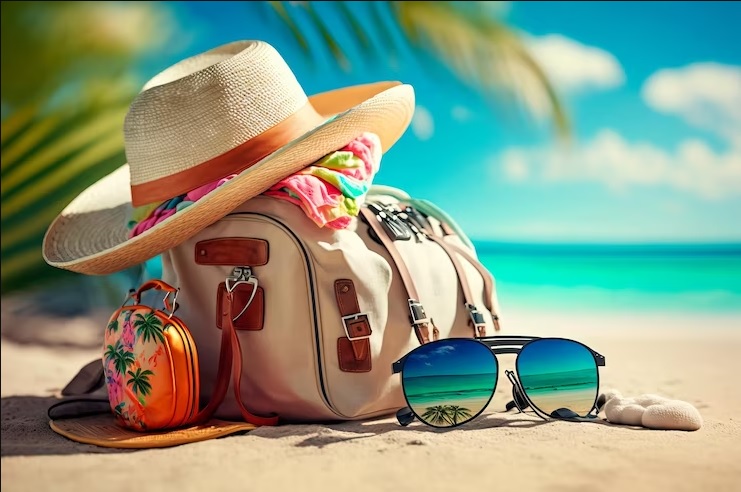 Are you planning a vacation and looking for the perfect destinations to unwind and rejuvenate? Look no further than Lake Toba and Lombok, two enchanting locations in Indonesia that offer breathtaking natural landscapes, rich cultural experiences, and mouthwatering cuisine. In this article, we will guide you on how to make the most of your trip, starting with finding the nearest airport to Lake Toba and exploring the wonders of Lombok for an unforgettable holiday.
Lake Toba, located in North Sumatra, is the largest volcanic lake in Southeast Asia and one of Indonesia's most popular tourist attractions. Surrounded by lush green hills and picturesque villages, this mesmerizing destination offers tranquility and serenity. To reach Lake Toba, you can fly to Kualanamu International Airport in Medan, which is the nearest airport. From there, you can take a scenic road trip that lasts approximately four hours to reach the lake. The journey itself is an experience, as you will pass through charming towns, scenic landscapes, and traditional Batak villages.
Once you arrive at Lake Toba, you will be captivated by its crystal-clear waters, which span over 1,700 square kilometers. The lake is nestled within a volcanic caldera and is home to Samosir Island, a cultural hub where you can immerse yourself in the rich traditions of the Batak people. Explore the traditional villages, witness their vibrant festivals, and indulge in delicious local cuisine. Don't miss the opportunity to visit Tomok Village, where you can admire the ancient stone graves of the Batak kings and explore the fascinating history of the region.
After experiencing the beauty of Lake Toba, it's time to set your sights on Lombok, an island paradise located in West Nusa Tenggara. To reach Lombok, you can fly to Lombok International Airport, which is well-connected to major cities in Indonesia and other international destinations. Upon arrival, you will be greeted by pristine beaches, turquoise waters, and the majestic Mount Rinjani, an active volcano that offers stunning hiking opportunities.
Lombok is renowned for its stunning beaches, such as Kuta Beach and Tanjung Aan, where you can relax on white sandy shores and soak up the tropical sun. For adventurous souls, Gili Islands, located off the northwest coast of Lombok, provide a haven for snorkeling, diving, and enjoying the vibrant underwater world. The three picturesque islands, Gili Trawangan, Gili Meno, and Gili Air, are known for their laid-back atmosphere, crystal-clear waters, and vibrant coral reefs.
Besides its natural beauty, Lombok, known for its captivating natural beauty, also offers a plethora of cultural experiences that will undoubtedly enrich your Lombok holiday. Visit the traditional Sasak villages and witness the unique art and crafts created by the locals. Don't miss the chance to explore the traditional market in the capital city, Mataram, where you can savor local delicacies and immerse yourself in the bustling atmosphere.
As your journey comes to an end, we invite you to discover more about the rich tourism, culture, and cuisine of Indonesia by visiting indonesia.travel. This official website showcases the diverse attractions and experiences that Indonesia has to offer. Whether you are looking for pristine beaches, ancient temples, or vibrant cities, indonesia.travel is your gateway to an unforgettable Indonesian adventure.
In conclusion, Lake Toba and Lombok are two exceptional destinations that promise to enchant and inspire you. From the nearest airport to Lake Toba, you can embark on a journey of tranquility and cultural immersion. Lombok, with its stunning beaches and vibrant culture, offers a perfect balance of relaxation and adventure. So, pack your bags and get ready to explore the wonders of Lake Toba and Lombok, and don't forget to visit indonesia.travel to discover more about the incredible beauty and diversity of Indonesia.