Business
Best Tips For Moving To A New Office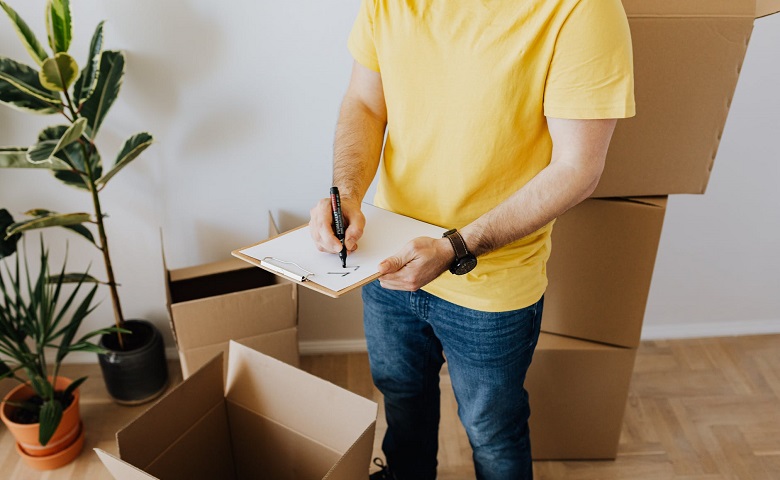 Moving to a new office can be extremely exciting, but there is more to it than meets the eye. Often, we get caught in the idea of a shiny new office that we forget to think about the various details that go with moving. 
It's fun to imagine your new office, visualising the decor, furniture placement, deciding what colour you want on the walls, what artwork will grace the walls, and so on.
But let's take a look at some of the finer points of moving to a new office. Collected from a group of removalist experts, these tips will help you plan and execute your office relocation stress-free. 
Planning is the first step to getting started
The most crucial part of any move is planning. And we don't mean waiting for the eleventh hour to start formulating your plans. It would be best if you began to prepare 3-6 months in advance to give yourself plenty of breathing space – figuratively and literally. 
The earlier you begin planning your move, the more time you will have to organise all of your belongings, figure out all the paperwork, coordinate with the movers, and have a structured workflow for your moving day.
Organise all your files
Before you start picking out the furniture for your new office space, the second most critical aspect is to organise all your files and belongings. Go through all your files to decide what you plan to take with you to the new office and recycle or dispose of everything else. Decluttering before you start packing will help you in more ways than one. 
Let it be known – you're moving!
Unless you are okay with losing all your important mail and clients, make sure you inform everyone that you are in the process of moving. And the sooner you start this process, the better you can handle the impact that may come with an address change. Ensure all the mailing addresses are updated promptly, and all your important documents reflect the new address right around the same time as your moving day.
Measure the space
Buying more furniture than you can fit inside your new office will be a nightmare you want to avoid. Make plenty of visits to the new office location so that you can get a good idea of the space available. And order or purchase the new furniture in relation to the space available. Try to design the layout with accurate dimensions and measurements to avoid crowding your new workplace with unnecessary furniture.
Maintain a budget
People's number one mistake while undertaking a big move is not maintaining a budget. Most removalists recommend should prepare a budget and establish a purchase process to avoid mismanaging your finances during a move. As unforeseen circumstances can't be avoided, it can be very easy to run into a financial hurdle that might derail your entire move and set you back in monetary terms. And if you are not careful, fixing these issues can even burn a huge hole in your wallet. 
Keep a list
All experienced movers agree that a list is absolutely essential while moving. A list will help you keep track of all the moving parts and make sure you don't end up losing something during the move. It also allows you to stay organised and stress-free on moving day. Whether you wish to keep a check on the inventory or track the progress, what has been packed and what is left to be packed, a list will help you stay on top of things. 
Pack Smart
Spend some time researching the various packing materials available, as not all items can be packed in the same container or box.
Special packaging materials are required for some items. If your paintings are packed in the same box as your documents, the paintings could get damaged while moving. Your movers will be able to advise you on the best materials to use when packaging your particular items.
Don't go solo
It is okay to feel overwhelmed by the sheer magnitude of things you need to take care of during a move. But choosing to undertake the whole endeavour by yourself would be a foolish decision, especially if you don't have prior experience with moving offices. Thanks to the internet, you can easily find suitable movers in your area who can meet your needs and fit your budget.
Clean the new office before moving in
This tip is pretty self-explanatory. None of us would like to move into a dirty office and has stuff lying around that was left behind by the previous occupants. Make sure you get the new office deep-cleaned by a team of professional cleaners who can clean every corner of the office. It is also advisable to get it disinfected or sanitised to avoid illnesses for you and your employees. 
Set up the utilities in advance
Setting up the utilities is essential before you move in and should be a part of your planning process. The goal is to move into an office that is ready to use and completely fitted with all the essentials and utilities. Coordinate with the people you are purchasing or leasing the office to arrange this before time.

If you are looking for more helpful tips and tricks to make sure your move goes smoothly, then consider hiring a professional team of removalists in your area. 
My Moovers can help you connect with the most experienced removalists in your area. No matter how big or little your relocation is, My Moovers is ready to help. We only work with reputable and professional removalists who will take good care of you. 
Give us a call today if you're looking for dependable and trustworthy removalists to meet your needs.