Technology
8 Ways a Mobile App Can Help Your Small Business Grow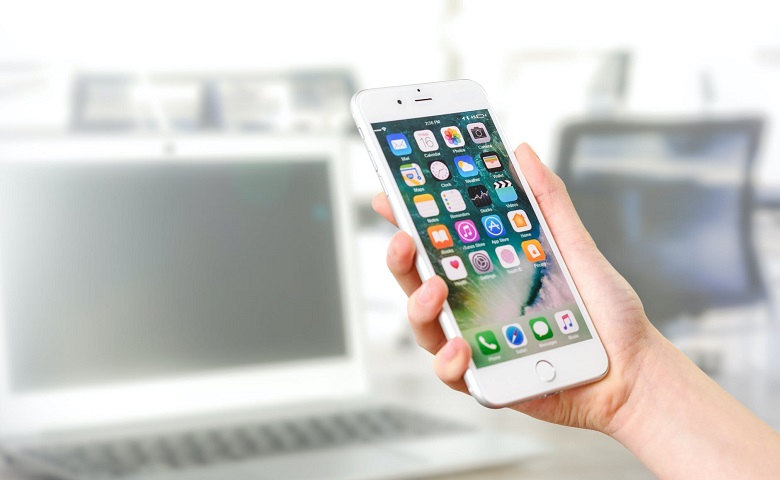 With the growing popularity of mobile apps and mobility, more and more small businesses are creating mobile apps to help drive visibility, customer engagement, and revenue. If you're wondering whether a mobile app could help your endeavors, consider these eight ways a mobile app can help your small business in 2022 and beyond.
"Experts" constantly suggest small business owners and entrepreneurs with generic, clichéd ideas about how to succeed in their chosen industry. The key to success is customers, that is obvious. What may not be so obvious is how you can find more customers with a mobile app. To help shed some light on that, this article will explore eight ways a mobile app can help your small business grow.
8 ways your business can benefit from a mobile app
Many small businesses rely on online orders as a critical source of revenue. With a mobile app, customers can place orders faster and more efficiently. All they need to do is browse your menu, select their items, and enter their payment information – all from the convenience of their phone or tablet.
Furthermore, suppose your app contains easy access to your product catalogue, discounts, special offers, coupons, fundraising efforts, daily deals, or other features enticing enough for users. In that case, it provides a better overall experience for your customers. It increases the chances that they'll purchase from you.
Make it easy for customers to connect with you
Many small businesses do not have a website or take advantage of online marketing tools. By developing an app for your business, you can direct traffic from your app to your site or physical business. All you need to do is integrate a click-to-call, map, or location feature in your app, and you'll be able to send customers to your physical store or website with just a few clicks. A mobile app used this way is easy to increase traffic for any small business that doesn't have an online presence.
An app is a 24/7 Marketing Machine
Many businesses have made the leap from traditional marketing methods to mobile apps and found tremendous success. The reason is that a mobile app operates 24/7, 365 days a year. A traditional website or print ad may go live once and never or rarely seen again. 
Customers can get to know your business by using your app. It is a great way to increase brand awareness by providing helpful content and advertising specials. People can find out about upcoming events, view menu items, get directions and view customer reviews at any time from any location.
Additionally, people spend more time on their phones – up to 4-hours a day, so it is genuinely the most effective way to market your business. It's also one of the cheapest marketing tools that you can use. The results speak for themselves.
Grow a loyal customer base
Apps make it easy to offer loyalty programs and coupons to customers, increasing brand loyalty and strengthening your customer base in a way that's not intrusive or annoying.
Attract new customers
Not only can a mobile app help you retain your current customers, but it can also help you attract new ones. A well-designed and user-friendly app can help your business reach a new audience that you may not have been able to get before.
That's not all; you can:
Make the app available in multiple markets or languages so your business can reach more people with its advertising and services.
Use push notifications to let people know about events or special offers in your store.
Create a personalized experience for customers
Apps can help bridge the gap between personal interaction and online interaction by letting users have direct access to their account information at all times – and they can even provide the option for automated shopping or payment processes if necessary. It helps build trust between you and your customers, ultimately resulting in more business.
An app provides customer service opportunities
Think of all the opportunities you'll have for customer service without even having to leave your home or office! 
A well-thought-out app would include features that allow customers to contact you for questions or complaints. Your customers will be able to communicate with you via the app about anything that comes up during their visit to your store, problems with the bill, or just general feedback regarding their experience. It is also a great way to create positive buzz about your business online by responding quickly and helping your customers on the go.
Allows businesses to save time and money
A mobile app can help you save time and money because it allows you to work on the go. You can use it to check up on sales, respond to customer inquiries, and make significant changes to the business structure whenever it is needed. This will allow you to spend less time on paperwork and more time managing your business. 
Small businesses had to invest heavily in print ads and radio commercials in the past. But now, with a mobile app, there is no need to pay heavily for ads because the app will be available at no cost to the consumer – allowing businesses to spend less through targeted advertising while still reaching out to potential customers.
Businesses also save money by using a mobile app because it does everything a business website does without additional costs for hosting or site design. A mobile app allows a business to make its presence known without paying additional fees like those associated with running a website.
An app contributes to better business decision-making
Mobile apps have become essential tools for companies of all sizes in today's business world. Another way an app helps is by giving you the ability to collect user data. Collected data is valuable because you can learn more about your customers and make better decisions based on what you learn. For example, if you notice that a lot of people in your area are using a particular feature on the app, then that feature is probably worthwhile. Or, if your analytics show that most users are abandoning a specific part of the process, then you may want to remove or change that section.
Also, with the data collected via your business app, you can personalize and customize your services to better meet your customers' needs every time they need it.
Accessing your customer database allows you to understand better who is buying your products so that you can tailor future campaigns accordingly. You could send coupons or other offers only to those customers who have purchased certain items in the past. This way, you make more money by cutting out the cost of marketing to customers who are unlikely to buy again and targeting the ones most likely to buy your products.
Using the features that come with the mobile app, you can connect with your fans and customers and answer questions and solve problems in ways that you never could before. In addition, you can also foster an interactive feel by encouraging people to share their opinions, photos, and videos using the app's social media tools.
Collaborate with Partners and Customers:
An app allows you to easily share information with partners and customers in real-time, streamlining communication and saving time by eliminating emails and phone calls which helps make work more efficient for everyone.
A mobile app is an ideal way to keep your customers informed on what's going on with your business. With an app, you can provide live updates during events or sales or even use it as an opportunity to announce new products or services.
Engage with Customers:
With a mobile app, you can communicate directly with your customers. Smartphone apps allow you to be proactive about addressing problems before they escalate into customer complaints. You can also ask for feedback from your customers in ways that don't feel like a sales pitch, which helps you learn about their concerns and preferences to meet their needs better.
Conclusion
Think about all the ways a mobile app can help your small business grow. Surely if you use your app effectively, you'll be able to accomplish the goals you set and expand your reach. Whether it's building a loyal following of customers or increasing traffic to your location, hopefully, these ideas will help get you started. The most important thing is to have a strategy when creating your app to increase its usefulness and make it easier for customers and potential customers to stay connected with you.