Lifestyle
Best Portable Electric Heaters – An Ultimate Guide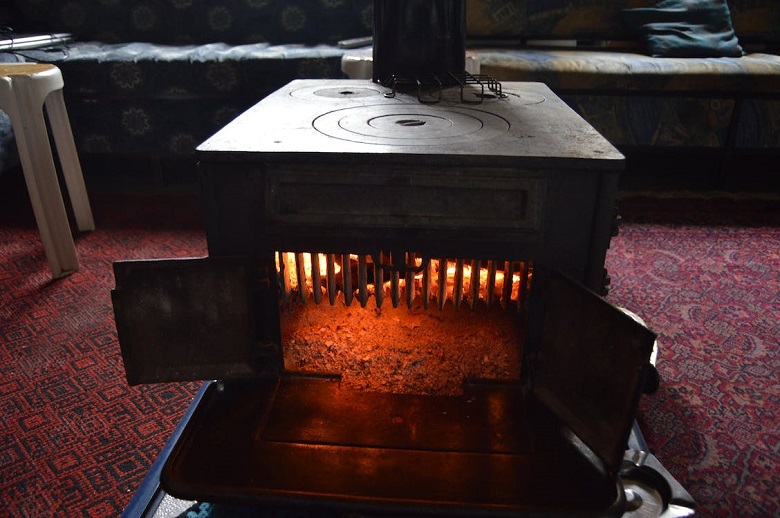 When it comes to keeping cozy during the colder months or simply maintaining a comfortable temperature in a chilly space, a portable electric heater can be a game-changer. These convenient appliances offer a quick and energy-efficient way to warm up a room, making them a must-have for anyone in need of some extra warmth.
Unlike traditional central heating systems, portable electric heaters can be easily moved from room to room, giving you the flexibility to heat up the areas you use most. Whether you're snuggling up in your living room, trying to keep focused in a cold office, or even wanting to make your outdoor gatherings more comfortable, there's a portable electric heater designed just for you.
But with the multitude of options available, how do you find the perfect fit? There are various types, sizes, and features to consider, from energy consumption to safety measures. So here in this guide, we'll walk you through everything you need to know to find the best portable electric heater for your needs.
A List Of 3 Best Portable Electric Heaters
1. GiveBest Portable Electric Space Heater – Best Overall
Stay cozy all year round with the GiveBest Portable Electric Space Heater, your versatile solution for both winter's chill and summer's heat. With two heating levels at 1500W and 750W, this unit gives you control over your comfort. However, if you need a breeze instead, you can switch to its cool air fan feature and make summer days more bearable.
And if you're worried about energy consumption, you don't have to be anymore. Because the built-in thermostat has you covered. It automatically turns the heater off when your room reaches the preset temperature and kicks back in when the temperature drops. Sleep soundly, knowing you're in good hands; this heater is made of flame-retardant material for added safety.
Your comfort doesn't have to come at the cost of your peace. Operating at a noise level below 45 decibels, it's quiet enough for a restful night's sleep in your bedroom. And for that extra layer of security, its automatic safety shutoff system turns the unit off if it overheats.
Specs Overview
Power Source – AC
Weight – 3 Pounds
Heat Output – 1500 Watts
Pros And Cons
Pros
Budget-Friendly
Quick Heating
Portable Design
Cons
2. Lasko Oscillating Space Heater – Lightweight
Experience comfort like never before with the Lasko Oscillating Space Heater. Designed for energy efficiency, this sleek unit is your go-to solution for any room in the house or the home office. Choose between high heat, low heat, or the Auto setting to suit your comfort level. With its 1500-watt ceramic heating element, you can be sure of even, consistent warmth.
The digital display isn't just easy on the eyes; it's user-friendly too! Customize your warmth by selecting temperatures in either Fahrenheit or Celsius. And guess what? You can do it all without getting up, thanks to the remote control that lets you adjust temperature, timer, and even oscillation from your cozy spot.
Above all, if you don't like running appliances all day, you can use the programmable timer to set heating intervals between 1 to 8 hours. Rest easy with the built-in overheat protection that automatically turns off the heater if it gets too hot.
Specs Overview
Power Source – Corded Electric
Weight – 2.5 Pounds
Heat Output – 1500 Watts
Pros And Cons
Pros
Energy Efficient
Digital Display
Auto Settings
Cons
3. Dreo Space Heaters – Energy Efficient
Say hello to instant warmth with Dreo Space Heaters, powered by groundbreaking Hyperamics Technology. This lightweight wonder brings you up to 1500W of working power, heating your space up to 200 sq. ft almost instantly! No more teeth-chattering mornings or icy evenings.
Beyond that, the digital thermostat has got you covered if you need personalized comfort. Adjust the temperature easily between 41 to 95 ℉, in 1℉ increments. It's your comfort, your way. Now, let's talk about smooth airflow. Thanks to its Brushless DC motor and 9 aerodynamic blades, this heater eliminates air turbulence, giving you a consistent stream of warmth.
Specs Overview
Power Source – Corded Electric
Weight – 3.96 pounds
Heat Output – 5118 BTU per Hour per Foot per Degree Fahrenheit
Pros And Cons
Pros
Hyperamics Technology
Personalized Comfort
Quiet Operation
Cons
Buying Guide – What To Look For Before Choosing The Best Portable Electric Heaters
In 2023, as the temperature drops, the search for the best space heater to keep your home cozy intensifies. But before you make a purchase, there are key factors to consider.
Safety Features
First and foremost, consider the safety features of the space heater you're eyeing. Look for models that come with overheat protection and a tip-over switch. This ensures that the heater will automatically shut off if it becomes too hot or is knocked over, providing an extra layer of security.
Heating Capacity
Whether you need to heat a small space or a whole room, pay attention to the heating capacity of the portable electric heater. Some models are designed to circulate warmth around the room effectively, while others may focus on direct, targeted heat. Always check the square footage the heater can cover to make sure it meets your needs.
Ease of Use
Lastly, consider the ease of use. A digital display can be helpful for maintaining room temperature with precision. Additional features like remote controls and programmable timers can make operation hassle-free and more about, you can refer to this link.
Conclusion – A Few Final Words!
In wrapping up, the best portable electric heater is one that meets your specific needs, adheres to safety standards, and offers a balance between power and efficiency. By considering factors such as safety features, heating capacity, and ease of use, you'll be well-equipped to make an informed choice. Remember, a cozy home is not just about warmth but also about the peace of mind that comes with a safe and reliable heating solution.