Lifestyle
Setting Sail with Virgin Voyages: Unveiling the Resilient Lady and the All-Inclusive Virgin Beverage Package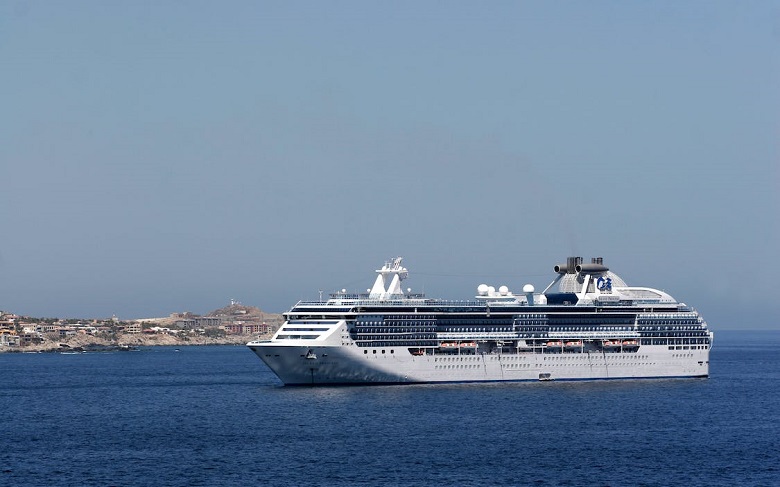 Cruising the high seas has always been a luxurious and unforgettable experience, and Virgin Voyages has taken it to a whole new level with their innovative approach to modern adult-only cruising. One of their latest ships, the Resilient Lady, offers an extraordinary journey filled with excitement, relaxation, and indulgence. In this article, we'll take an in-depth look at what makes Virgin Voyages and the Resilient Lady so special, and we'll also explore the enticing Virgin beverage package that enhances your cruising adventure.
Virgin Voyages: A Revolution in Cruising
Virgin Voyages, a subsidiary of the Virgin Group founded by Sir Richard Branson, has redefined the cruise industry with their fresh perspective on what a cruise experience should be. Their ships, including the Scarlet Lady and the Valiant Lady, have garnered attention for their innovative features, but the Resilient Lady is a shining example of Virgin Voyages' commitment to creating unforgettable journeys.
The Resilient Lady: A Ship Like No Other
The Resilient Lady is one of the latest additions to the Virgin Voyages fleet. This state-of-the-art ship boasts a sleek design, complete with a striking red funnel that represents the Virgin brand. It's a ship designed for the modern traveler who craves adventure, relaxation, and endless opportunities for exploration.
A Focus on Wellness: The Resilient Lady offers passengers a unique approach to wellness. Onboard, you'll find a dedicated wellness center with fitness facilities, yoga studios, and even a B-Complex gym. It's a perfect place for those looking to stay active during their cruise.
World-Class Dining: Virgin Voyages is known for its exceptional dining experiences, and the Resilient Lady is no exception. With numerous restaurants and food options, including vegan and vegetarian choices, passengers can indulge in a variety of culinary delights.
Entertainment and Nightlife: The ship offers a vibrant nightlife, with entertainment options that include live music, comedy shows, and themed parties. Whether you're looking for a quiet evening under the stars or a night filled with dancing, the Resilient Lady has it all.
Unique Cabins: The Resilient Lady's cabins are designed with a sleek and contemporary aesthetic. Passengers can choose from various cabin categories, each offering stunning ocean views and modern amenities.
Adult-Only Experience: Virgin Voyages is renowned for its adult-only cruising experience. This means that passengers can enjoy a vacation tailored to their preferences without the presence of children.
The All-Inclusive Virgin Beverage Package
One of the standout features of Virgin Voyages is the all-inclusive Virgin beverage package, which adds an extra layer of luxury to your cruise. This package ensures that you can enjoy a wide range of beverages without worrying about extra charges, making your experience even more seamless and enjoyable.
Wide Selection: The Virgin beverage package offers an extensive selection of beverages, including premium cocktails, wines, and craft beers. Whether you're a wine connoisseur or a cocktail enthusiast, you'll find a drink that suits your taste.
Endless Variety: The package covers a wide range of drink options, ensuring that you can explore and indulge without limitations. From classic cocktails to signature Virgin Voyages creations, you'll never be short of choices.
No Hidden Costs: With the all-inclusive package, there are no surprise bills at the end of your cruise. You can savor your favorite drinks and explore new ones without the need to constantly check your tab.
Social Experience: The package encourages social interaction, making it easy to connect with fellow passengers while enjoying your favorite beverages. It's a perfect way to create memorable moments and form lasting connections.
Sustainability: Virgin Voyages is committed to sustainability, and this extends to their beverage service. You can enjoy eco-friendly options and support responsible drinking practices during your cruise.
Virgin Voyages and the Resilient Lady offer a dynamic combination of luxury, adventure, and relaxation. The all-inclusive Virgin beverage package is the icing on the cake, ensuring that you can make the most of your cruise without the worry of additional costs.
The Future of Cruising
As Virgin Voyages continues to expand its fleet and offer innovative cruise experiences, the future of cruising looks more exciting than ever. The Resilient Lady, with its focus on wellness, dining, and entertainment, is a testament to the company's dedication to providing passengers with unforgettable journeys.
Whether you're a seasoned cruiser or someone considering their first voyage, Virgin Voyages and the Resilient Lady are worth exploring. With the all-inclusive Virgin beverage package, you can elevate your cruise experience to new heights, ensuring that every moment is filled with relaxation and enjoyment.
In conclusion, Virgin Voyages and the Resilient Lady have redefined what a cruise should be, offering a fresh perspective on luxury and adventure. The all-inclusive Virgin beverage package adds the perfect finishing touch to your voyage, allowing you to savor the moment without worrying about extra costs. As the cruise industry continues to evolve, Virgin Voyages is undoubtedly at the forefront of creating unforgettable and seamless experiences for travelers around the world.